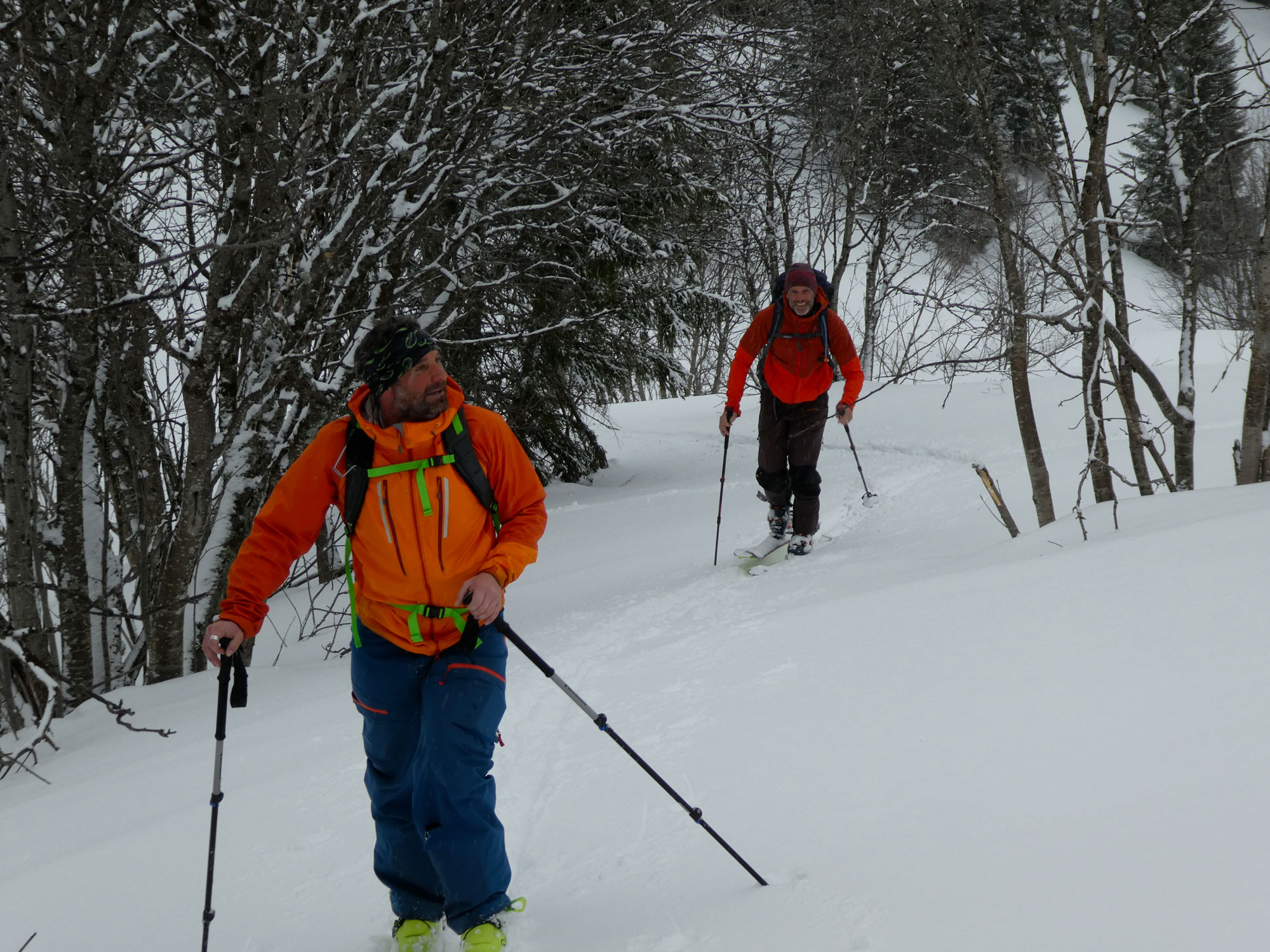 Come explore an exceptional natural environment: a world of silence, off the beaten track and away from the crowds...
Meet the little "mountaineer" hidden in you.
Half a day is a good introduction to the activity. Stick on the skins at the top of the last lifts and reach the summits to enjoy pristine snow on the way down.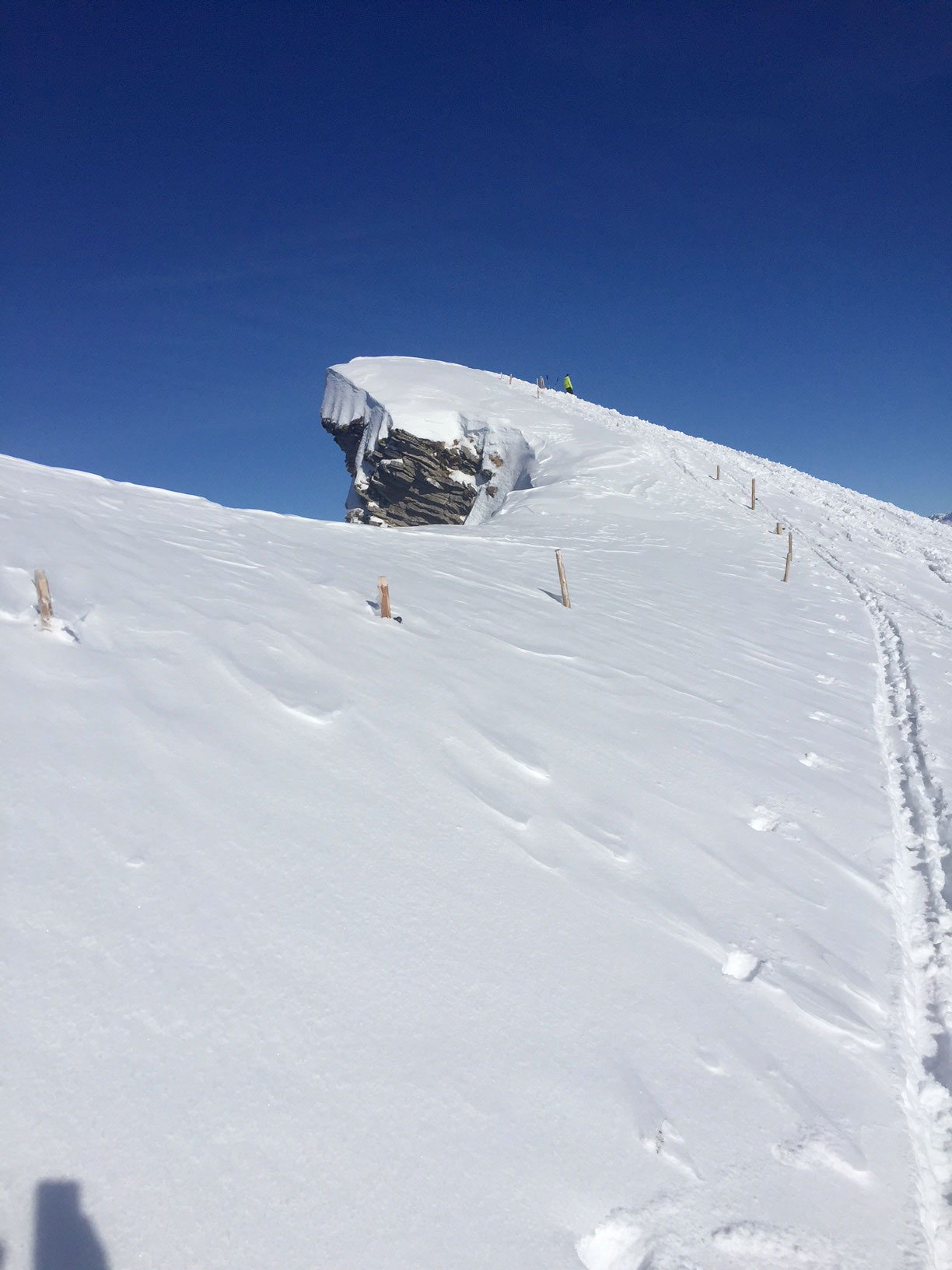 Should you want more...
escape for a day,
no ski pass,
no queues,
only you, your friends and
"The Mountain".
As for off-piste skiing, ski touring requires a minimum level of skiing on all types of snow and terrain.
I will advise you on the rental of your gear and we will have a quick safety session (ideally the day before).
The routes will depend on the weather forecast and can change on the very morning depending on the actual conditions.