OFF-PISTE SNOWBOARDING
Off-piste, the essence of snowboarding !!!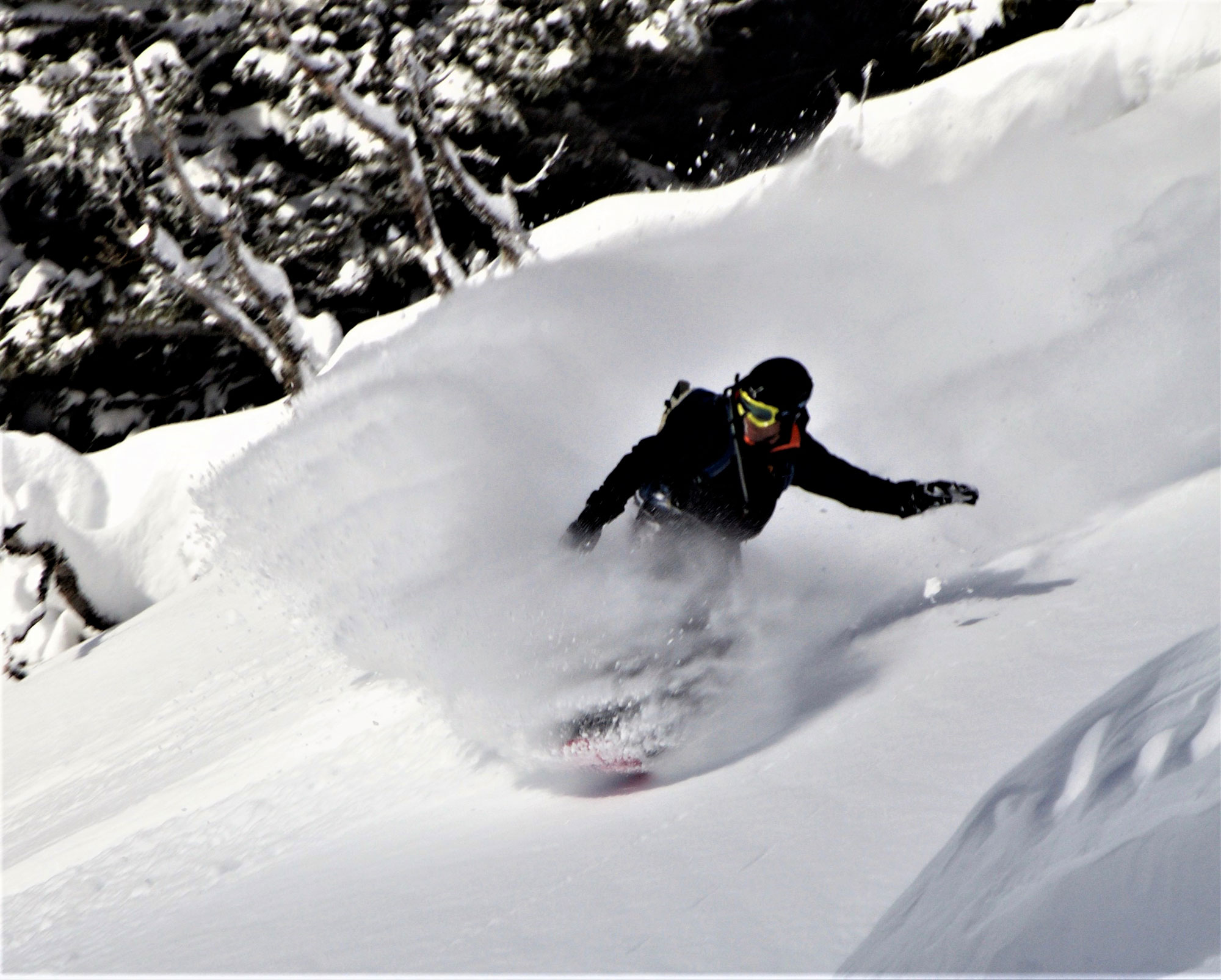 In the 70s, the first snowboards were developed to get down pristine snow slopes.
Powder snow remains its best playground, and progression in powder snow will come naturally. Easy to handle and fun, snowboards are engaged more easily and allow to nail fast turns, providing magical thrills. Routes need to be known to avoid flat areas. It can quickly become very difficult when you do not know where you are going.